BEST MISSOURI EXTERMINATOR
We Pride Ourselves On Serving You Best!
McCarthy Pest & Termite Control was started in 1968 by Ed McCarthy and his son Denny. Today Denny's son, Tim, now proudly owns and operates this third generation company. All three generations are also proud Veterans of the United States Military. This third generation, Veteran owned, company has provided exceptional service for thousands of residential and commercial customers. Our medium size lets us better control the quality of our work and focus on customer service.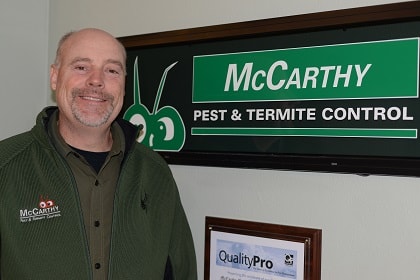 How Termite Control Works
Tests show our irresistible termite bait (Recruit IV containing Noviflumuron) eliminates entire colonies in days rather than months. Our minute doses of this eco-friendly option make it an excellent choice for childcare centers, nursing homes, hospitals, schools and more. In contrast to the hundreds of gallons of poison from liquid treatments, just a few grams are used with no risk of spilling, leakage or contamination. So, why allow the liquid poison risk in your environment?
No unsightly/messy drilling, injection or trenching required.
Sentricon received EPA's "Presidential Green Chemistry Award".
McCarthy also offers pre-construction termite preventative treatments.
An Authorized Operator for the Sentricon® Termite Colony Elimination System, McCarthy Pest & Termite Control was selected on the basis of rigorous background, performance, integrity and reputation checks.
Unobtrusive, early-warning monitoring stations are positioned around the building perimeter and won't interfere with your landscape.
Tops can even be painted to blend in with surrounding landscape.
McCarthy Pest & Termite Control Awards
Selected for the 2011
"Best of St. Charles Award"
Rated by the Better Business Bureau with '0' complaints and an A+ rating.
"Quality Pro" Mark of Excellence in Pest Management for meeting superior industry standards which include, but are not limited to:

Advertising truthfully and ethically
Providing detailed information about services
Practicing environmentally responsible pest management
Deploying only highly trained, first-rate, credentialed employees
Continually training our employees to the highest standards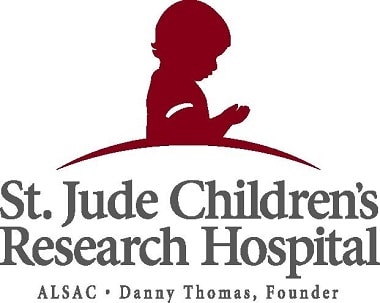 Bob Richardson – PCT Best Photo
Contest Winner
Bob Richardson – PCT Best Photo Contest Winner
Bob Richardson, an entomologist here at McCarthy Pest Control was announced as the winner of the 2019 PCT Best Pest Photo Contest. His award-winning photo of a feather-legged fly was taken at the University of Missouri Extension Center in St. Peters, Mo.