HOW TERMITE CONTROL WORKS
Tests show our irresistible termite bait (Recruit IV containing Noviflumuron) eliminates entire colonies in days rather than months. Our minute doses of this eco-friendly option make it an excellent choice for childcare centers, nursing homes, hospitals, schools and more. In contrast to the hundreds of gallons of poison from liquid treatments, just a few grams are used with no risk of spilling, leakage, or contamination. So why allow the liquid poison to risk your environment?
An authorized Operator for the Sentricon® Termite Colony Elimination System, McCarthy Pest & Termite Control was selected on the basis of rigorous background, performance, integrity and reputation checks.
Benefits of McCarthy's Termite Treatment
A No unsightly/messy drilling, injection or trenching required
A Sentricon received EPA's "Presidential Green Chemistry Award"
A Pre-construction termite preventative treatments available
A Early-warning monitoring stations positioned unobtrusively around the building perimeter and won't interfere with your landscape
A Tops of monitoring stations can be painted to blend in with surrounding landscape
TERMITE TREATMENT PROCEDURE
The Sentricon® System destroys the Termite Queen and her colony without disrupting your lawn, landscaping or foundation. That's because there is no structural drilling, trenching or digging. The stations are simply put in the ground around your home forming a protective ring. Termites prefer the bait found in Sentricon more than wood. The active ingredient in the Sentricon – Noviflumuron – prevents them from molting.
WHEN THEY CAN'T MOLT, THEY DIE. WHEN THE COLONY DIES, THE QUEEN DIES.
TERMITES LIVE WHERE YOU DO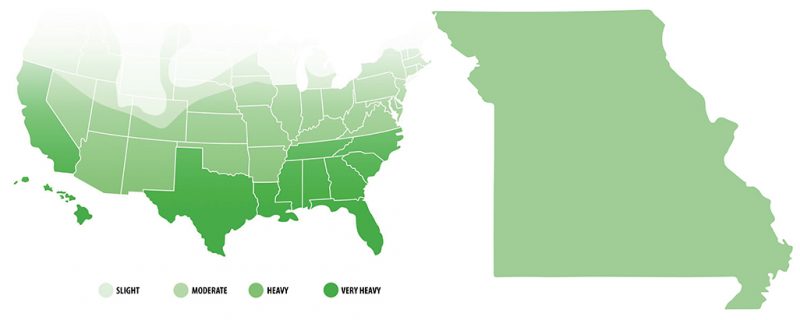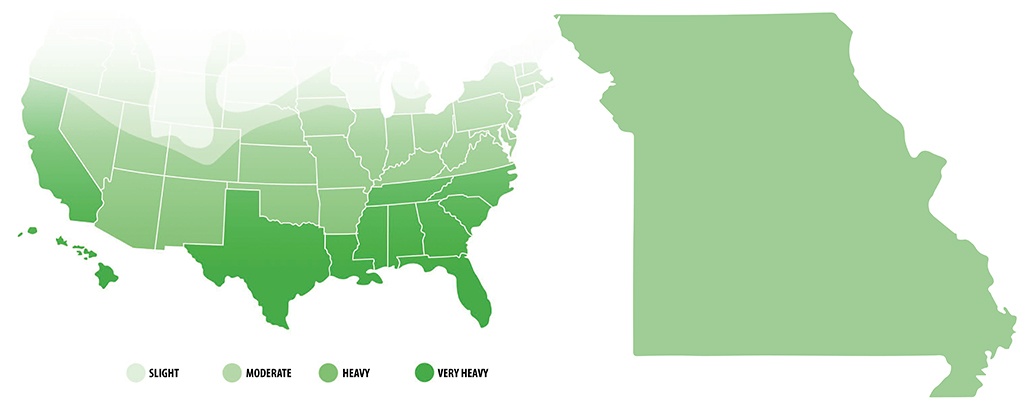 THE TERMITE
QUEEN
IS VICIOUS
SENTRICON
IS RELENTLESS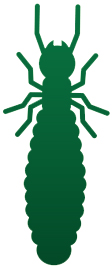 The Termite Queen Can Produce
1,000,000
or more offspring in her lifetime.
and is capable of laying an egg every second.
TERMITES INVADE 5 MILLION HOMES YEARLY