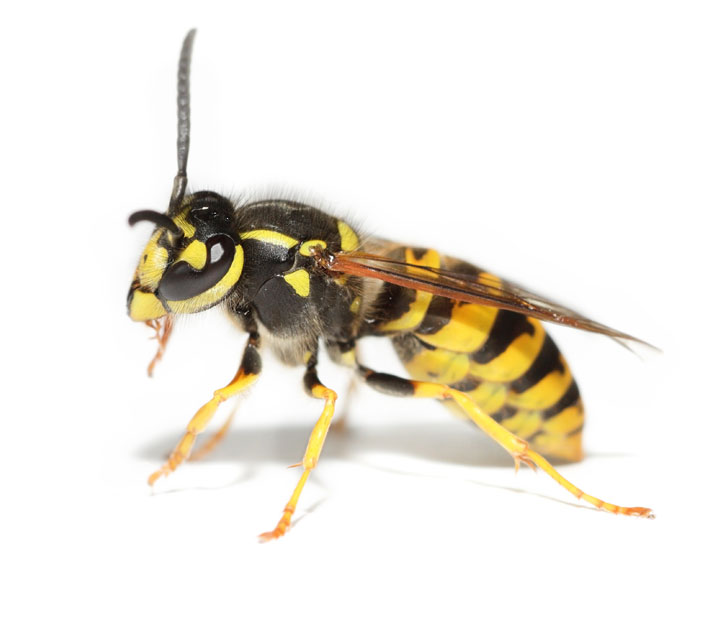 Wasp Problems
SAME DAY SERVICE AVAILABLE!
STINGING INSECTS CAN BE DANGEROUS!
ARE YOU IMMUNE TO THE WASP'S STING?
While most of the time these insects are considered more of a nuisance than a danger, some species do pack a powerful sting that (depending on the placement of and allergic reaction to the sting) could be considered a health threat. While it is thought that at least 100 Americans die each year from insect stings, many of the fatalities only occur in patients known to have a previous allergic reaction.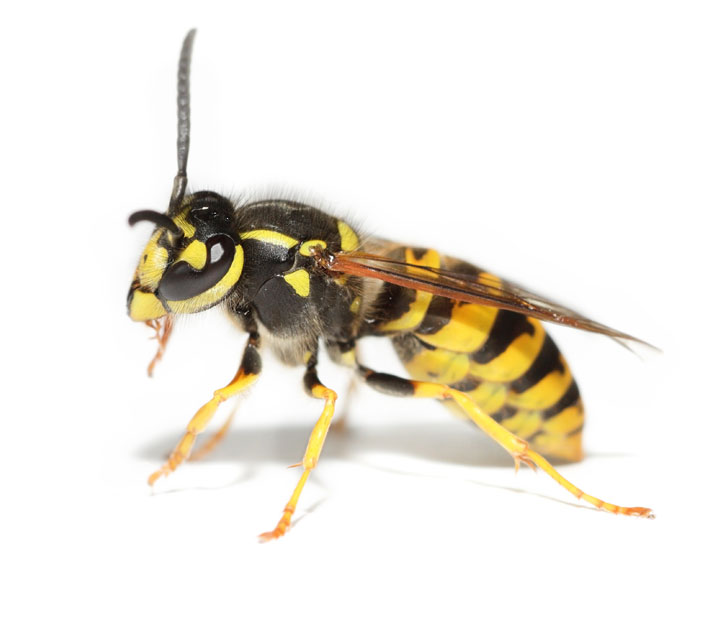 WHERE DO WASPS LIVE?
In the Kansas City, Missouri area, it is common for wasps to build a hive where your family lives and plays – on your porch or in your yard. A sting from these insects can cause serious health problems for anyone who is allergic to their venom. In the worst cases, stings can cause allergic persons to go into shock. This situation can be life-threatening. At the very least, these aggressive, bright-colored, flying insects can inflict a painful sting if you get in their way.
What Kind Of Wasp Do I Have?
Without the trained eye of a pest professional, it may be difficult to identify which species of bee, wasp, or hornet you are dealing with. Once the stinging insect is properly identified, an appropriate treatment solution can be customized depending upon the nest location, species, and other environmental or structural concerns.
Should I Remove A Wasp Nest Myself?
Be cautious when you are treating for wasps. The nests can be populated with hundreds of aggressive wasps that will swarm and sting multiple times. Even if you aren't allergic to their venom, you may end up in a serious, life-threatening situation if attacked by a swarm.
We recommend turning to trained professionals when dealing with stinging insects. Get in touch with McCarthy Pest & Termite Control – we can help you with all your pest control needs.
LEARN MORE ABOUT OUR 6-POINT WASP INSPECTION PROCESS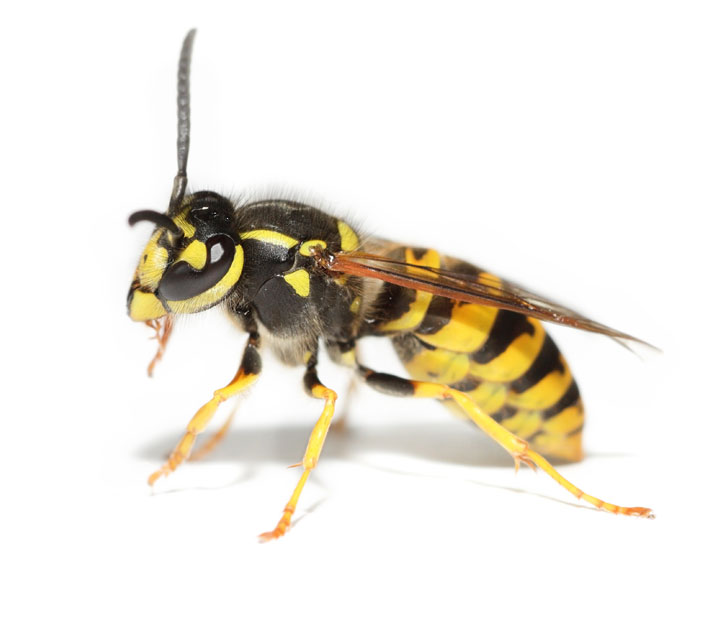 Locating And Identifying Nests Of Wasps And Hornets
Paper wasps vary in size and color depending on the species. They can have markings that range from an overall reddish-brown to black and yellow stripes. Paper wasps make their nests by chewing wood and splitting it into complex structures. Nests are commonly found under the eaves of homes and look like walled, hexagonal tubes.
Although they are called hornets, bald-faced hornets are, in fact, a species of wasp closely related to yellow jackets. They share some of the yellow jacket's aggressive tendencies and have a terribly painful sting. The bald-faced hornet is relatively large with a length of up to 3/4 of an inch. They have shiny black bodies with contrasting white markings on the head and abdomen.
Bald-faced hornets make their nests by chewing up old wood into paper. Their nests have a distinctive upside-down pear shape with an entry hole near the bottom. Nests can be very large, often between two and three feet in length. While they will usually nest in trees, bald-faced hornets will sometimes nest under the slide of a children's playset or on the side of a building.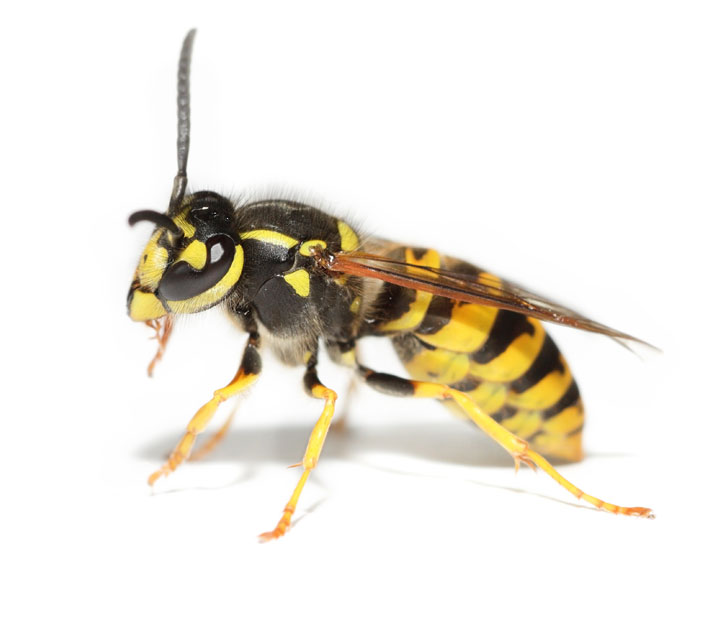 Getting Rid Of Wasps And Hornets
Most importantly – Approach nests with extreme caution; these insects can be aggressive when they feel threatened and each individual is capable of stinging multiple times.
Anyone allergic to these stinging insects should contact an exterminator for even a minor wasp infestation. Even if you are a capable do-it-yourselfer, please leave the removal of a large wasp nest to someone who has professional training, equipment, and protective clothing. Since their nests are almost 'glued' to their host location, they can be difficult to remove. Any attempt to remove nests will provoke wasps to attack, so please call McCarthy Pest & Termite Control for assistance.

WE PROVIDE GUARANTEED PEST CONTROL SERVICE
IN THE KANSAS CITY, MISSOURI AREA
For professional treatment that stops centipedes from taking up residence in your home,
call McCarthy Pest & Termite Control at 636-255-8668.

Request Your Free, No Obligation Quote