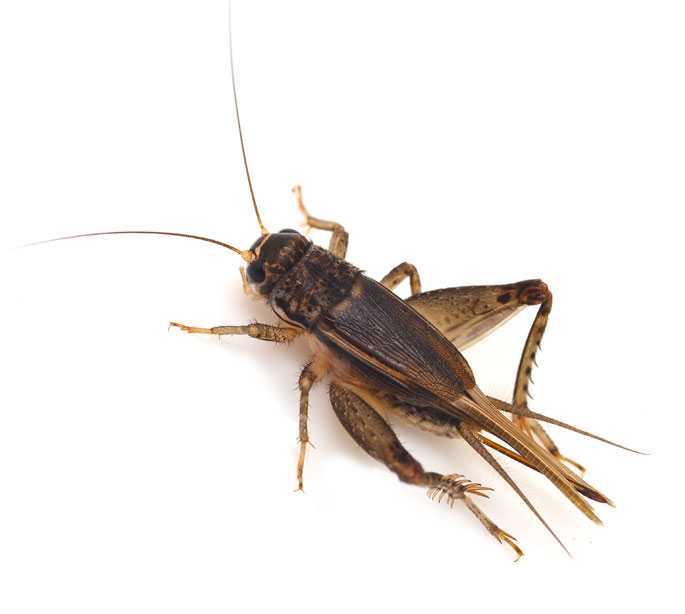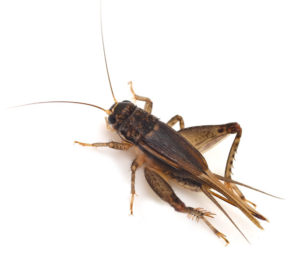 Cricket
SAME DAY SERVICE AVAILABLE!
ARE CRICKETS HARMFUL TO HUMANS?
Determining whether or not crickets are harmful depends on how you define harmful. There are three types of crickets commonly found in the United States: camel crickets, house crickets, and field crickets. These crickets all have a mouth and yes, they can bite but it's rare that they do. They generally prefer to hop away and have no interest in gnawing on your flesh. So, does that mean they're harmless? Only if you consider extreme mental duress harmless.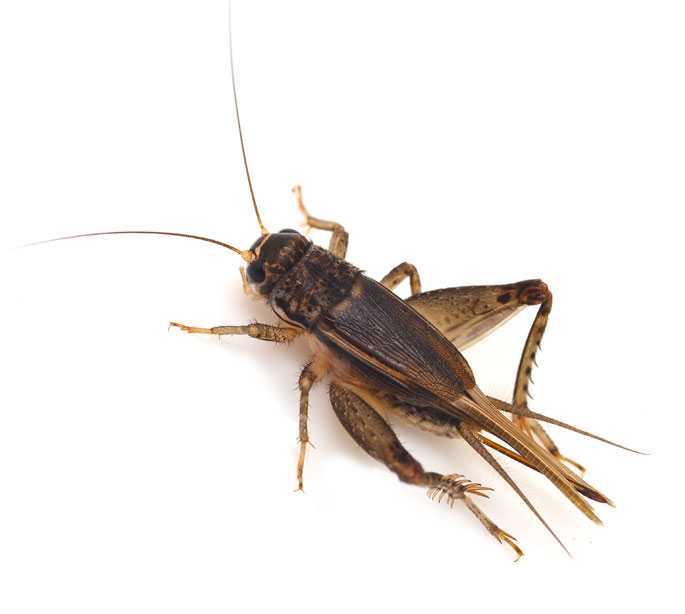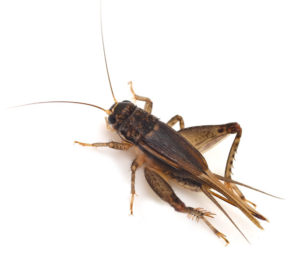 THE SIREN SONG OF THE CRICKET
It's worse than your seven-year-old son practicing for his violin recital! After spending a few sleepless nights tearing your house apart in search of that chirping cricket, you'll need to see a shrink for months. And, who knows if you'll ever be the same again. Okay, maybe that's an exaggeration, but if you've ever been plagued by noisy crickets, you'll be nodding along in agreement right now.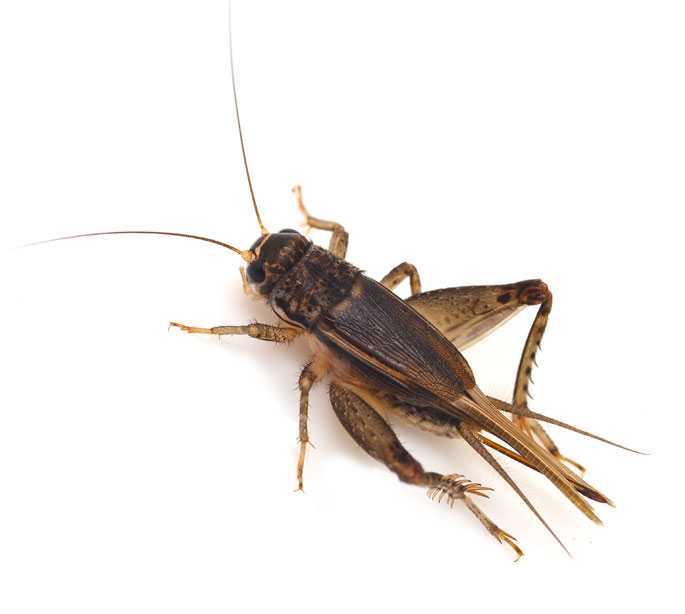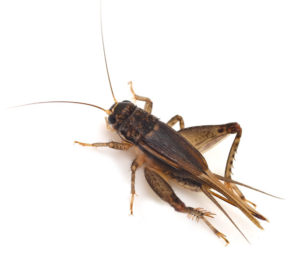 Crickets Damage Yards, Gardens, Flowers, And Crops – They Multiply Quickly And Eat Almost Anything They Can Find
Crickets are more than just loud, invasive, and irritating. They can cause a lot of damage to your yard's root systems, as well as destroy gardens and agricultural crops. Crickets can also wreak havoc on football, baseball, and soccer fields by creating holes and tunnels in the soil. This makes playing surfaces patchy and uneven.
Crickets Can Cause Damage To Your Clothes And Food
Crickets generally live outdoors but may come inside in considerable numbers. These house crickets can cause chaos in your home. They are willing to eat almost anything: paper; valuable silk clothing, pillows, and accessories; wool clothes and blankets; and fruits and vegetables. The more crickets, the greater the destruction!
Adults measure ¾ to 1 inch long, are a light yellowish-brown color, and have three dark bands on their heads. House crickets are nocturnal, so you are unlikely to see them during the day. They have a distinctive chirping sound and can be found in warm places such as kitchens, basements, and fireplaces. They may also be hidden in crevices or behind baseboards.
LEARN MORE ABOUT OUR 6-POINT CRICKETS INSPECTION PROCESS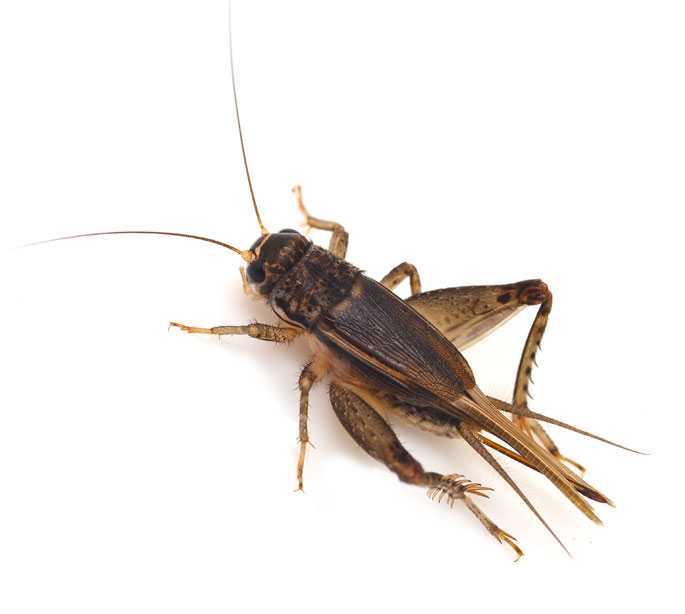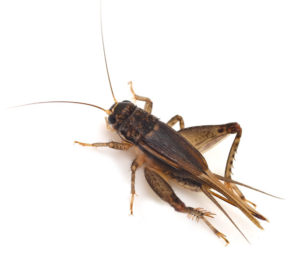 Invasive Behavior of Crickets
Crickets swarm at night and may enter your home seeking food. From there, the swarm can multiply quickly. Female crickets can produce up to 10 clutches of eggs with over 400 eggs each. They lay the eggs in early spring and the young nymphs hatch soon thereafter. Crickets mature quickly causing maximum damage in the late summer to fuel their rapid growth.
Crickets are commonly known for their mating chirping sounds at night. Male crickets burrow into the ground and use the burrow to amplify their mating song and attract females.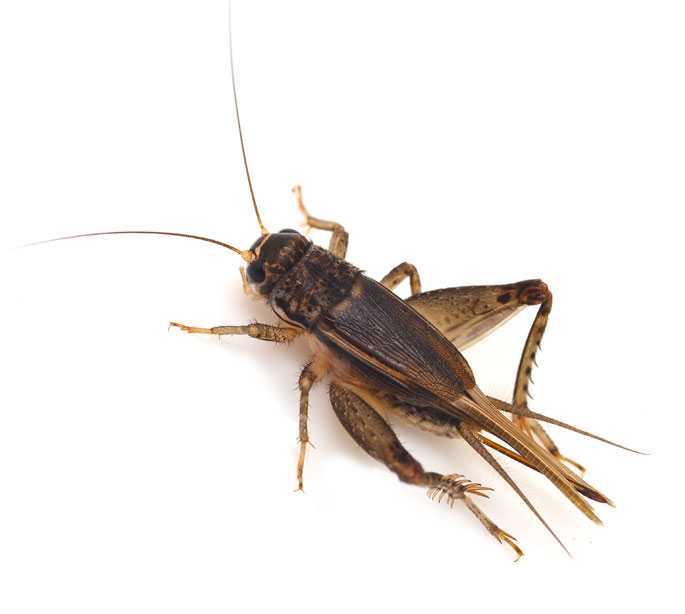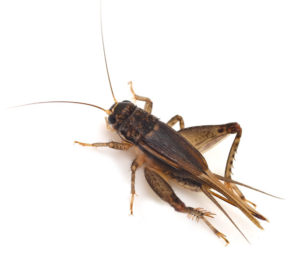 Here's How To Get Rid of Crickets
Keep areas around your property well-groomed and remove any debris that is against the exterior walls of your home. Make sure that there are no cracks around your windows and doors. Finally, apply an insecticide that is effective on crickets, and do so regularly until the cricket problem is solved.

WE PROVIDE GUARANTEED PEST CONTROL SERVICE
IN THE KANSAS CITY, MISSOURI AREA
For professional treatment that stops centipedes from taking up residence in your home,
call McCarthy Pest & Termite Control at 636-255-8668.

Request Your Free, No Obligation Quote