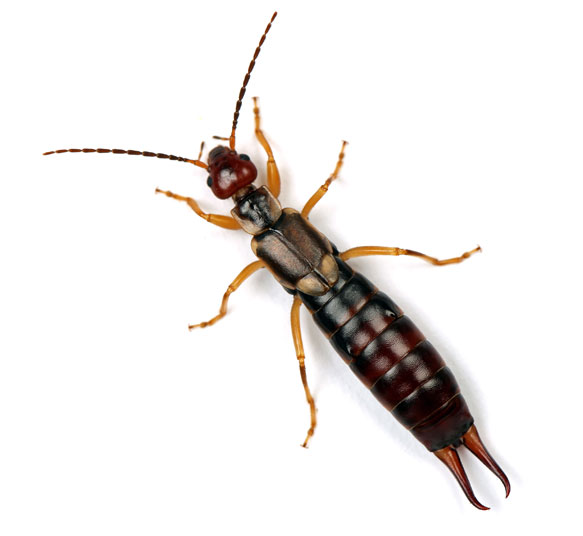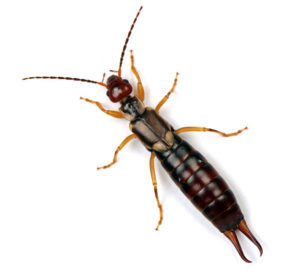 Earwig
SAME DAY SERVICE AVAILABLE!
The name 'earwig' derives from a popular superstition that earwigs crawl in people's ears, burrow into the brain, and then lay eggs. However, this myth has no basis in fact. Earwigs do prefer dark, moist areas, so it is possible for them to crawl into sleeping people's ears, but there is no danger that they will bore into the brain or cause any damage at all. Like most insects, earwigs will bite if provoked, but they do not pose any significant health risk to humans. Their scent glands have a built-in defense mechanism that allows them to produce a bad-smelling, yellowish-brown liquid if threatened, but while this is unpleasant, it is not dangerous. Yet, they are BUGS, and we don't want them infesting our homes! Once earwigs have established themselves in and around the home, it's time to call a professional.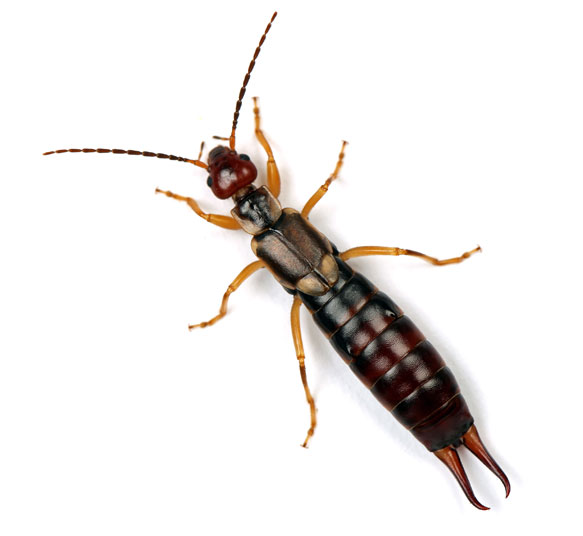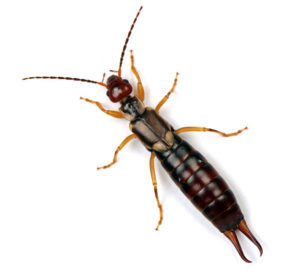 HOW TO IDENTIFY AND GET RID OF EARWIGS
Earwigs will consume almost anything that is edible. They can eat and damage garden plants and may also invade your home to find shelter and moisture. In the Kansas City, Missouri area, earwigs are common in garages, around pools, hot tubs, bathtubs, and showers.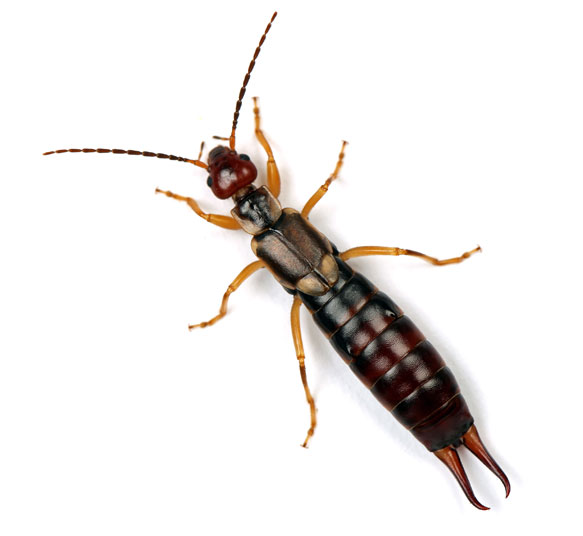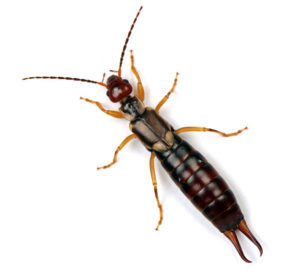 Where Are Earwigs Found?
We recommend turning to trained professionals when dealing with an earwig infestation. Get in touch with McCarthy Pest & Termite Control – we can help you with all your pest control needs.
What Do Earwigs Look Like?
Earwigs are reddish-brown with three pairs of legs and may be up to an inch in length. They often scare homeowners because they have relatively large pinchers on the back end of their bodies. While they may have wings, they seldom fly.
The most common earwigs in Kansas City, Missouri area include:
Ring-legged earwig
Riparian earwig
Linear earwig
Brown-winged earwig
How To prevent An Earwig Infestation:
Ensure that your home's foundation is well drained
Make sure screens are in good repair.
Seal up cracks around doors and doorframes.
Remove damp, dark debris that could provide hiding places.
Keep woodpiles away from your external walls.
Make your yard attractive to birds by adding bird feeders (birds eat earwigs).
Earwigs can produce about two generations each year. They lay clusters of eggs that take approximately 2 weeks to hatch. After a few days, nymphs leave their nest and continue to grow into adulthood over a period of a month and a half, or up to 170 days, depending on their environment, resources, and the temperature. Earwigs mature more quickly during warm months, but they are hardy creatures; they can survive winter through all stages of development. Adult males have larger, more curved pincers than females.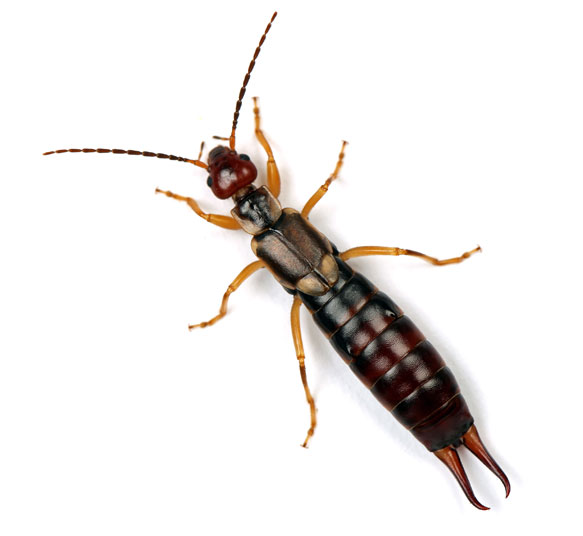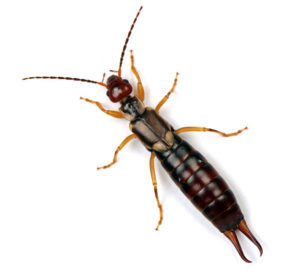 During the day, earwigs tend to hide underneath rocks, moist leaves, or other plant debris. They prefer the dark and are more active at night. Earwigs eat insects, moss, fungi, and algae, but will consume human food too – so they may show up in your kitchen.
How To Get Rid Of Earwigs
Earwigs are nocturnal, so you may not always be able to easily tell if you have a problem. A combination of natural prevention and pesticide treatment works best to eliminate earwig infestations.
First: Go around the exterior of your home and remove any debris such as a pile of moist leaves. Earwigs are drawn to damp areas where they can find food. Removing these items can help prevent infestations.
Second: You can set up earwig traps to help reduce the population. You can use insect traps or natural traps. Natural traps must be tended to and handled properly to be effective. They include placing a plate partially filled with cooking oil or leaving out a wet newspaper in an area where you often see earwigs. These objects will attract the insects which can then be easily removed.
Third: For earwigs in the home, first ensure that you have removed or cleaned up areas that are damp and then remove any debris where earwigs could potentially hide. Purchase a reliable earwig insecticide and treat areas around windows, doors, in your garage, in any crawl spaces, and around moist areas such as the air conditioning unit and around or under sinks.
Finally: Add weather-stripping around doors and windows and fill any cracks with caulk.
LEARN MORE ABOUT OUR 6-POINT EARWIGS INSPECTION PROCESS

WE PROVIDE GUARANTEED PEST CONTROL SERVICE
IN THE KANSAS CITY, MISSOURI AREA
For professional treatment that stops centipedes from taking up residence in your home,
call McCarthy Pest & Termite Control at 636-255-8668.

Request Your Free, No Obligation Quote